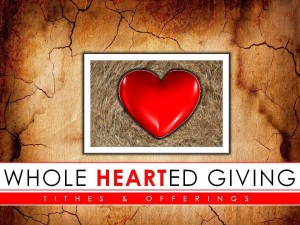 All Year End Contribution Statements are available yearly after January 31st of each year. All statements will be sent electronically to your email address on file. It is your responsibility to ensure that our office has the latest information in our system in order to provide this service. If you should need to update your email address, please go to your PushPay APP and under the "Profile" tab and make the necessary updates.
It is very important to note that providing contribution statements are a courtesy that the church provides. It is not a mandatory requirement of the church but is a nicety that is offered by The Embassy Church. It is really up to each contributor to maintain his/her own personal giving record. If you give via the PushPay APP, it provides you a Receipt/Acknowledgement of your giving each time. Thank you greatly for your understanding. We always strive to do our very best in taking care of your request and we do it with gladness.
We certainly thank you for your generosity and your kindness towards The Lord's House in order for us to serve God's people with love, compassion, humility and in excellence.