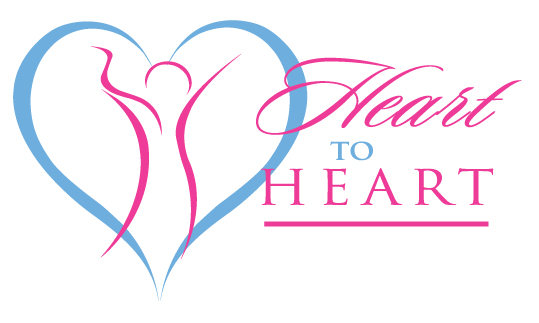 Our Vision  Heart To Heart focuses on relationships between women, whether it is mother to daughter, sister to sister, or friend to friend.  Emphasis is also placed on wholesome and healthy interaction with the significant male counterparts in our lives.   It is strategically designed to empower, disciple, love, encourage and provide support to every woman of The Embassy Church.
Since Heart To Heart's inception which was originally birthed out of First Lady Vanessa Long (Spiritual Mother to Pastor and Mrs. Kenneth K. Law), it has served as a beacon of light to many women.  First Lady Law took the mantle and continues to keep the flame of life burning in the hearts of all those that she touches.  It is her heart's desire for the women to come together as a strong force in prayer to birth forth the things of God for The Kingdom of God.  This area of ministry serves as a cornerstone for The Embassy Church because when the women get empowered and begin to walk in purpose; they are able to move in a supernatural strength and grace that moves mountains and shake the earth.
Heart To Heart stretches one to not settle for mediocrity but press forward to a higher mark.  It is a ministry of humility that breathes a resounding countenance of grace, elegance wrapped in overwhelming joy to want to know more about God and live accordingly to HIS ways set forth is doctrinally sound teachings. Every lady (ages 12 and up) who is a member of The Embassy Church is automatically a member of Heart To Heart.  Participation is expected from Heart To Heart ladies by giving back to the church either financially or by volunteering her services in other ministries such as Ushers, Greeters, the Children's Ministry, or another labor of love within The Embassy Church. Heart To Heart offers monthly forums where First Lady Law hosts prayer gatherings or where she, or other esteemed speakers, address topics such as relationships, prayer, purpose, and health.  Additionally, under the Heart To Heart umbrella, there are various avenues provided to serve the ladies of New Birth Embassy and the local community.   They are The Annual Mother's Day Brunch, Seminars on "What Every Lady Needs To Know" and Calling All First Ladies (a ministry birthed in Atlanta, GA from First Lady Law in 2001) where she works with many Pastor's Wives, ladies of high profile and those just stepping into finding out their purpose.