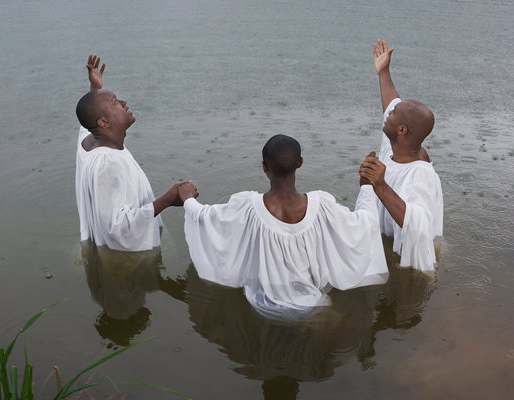 Water baptism is a way for believers to outwardly express what God has done in their heart and lives in the presence of other Believers. You are encouraged to invite family and friends to attend and celebrate your significant decision.
All Baptismal Candidates Must:
Be a member of The Embassy Church
Complete Baptismal Informational
Be at least 12 years old or older
Click on the following link to complete the Baptism Registration Form online.
A Member of the team will contact you via phone and send an electronic confirmation of your scheduled/approved date.
Instructions For Baptism Day:
All candidates are asked to report to the Multi-Purpose  and arrive no later than 9:15 a.m. at The Embassy Church.
Candidates should come dressed in the appropriate baptismal attire (white shirt or white T-Shirt, white pants, white socks, dark under garments and flip/flop/slip-on shoes with rubber soles)
Candidates should bring (2) white towels and a tote or gym bag with a change of clothes for service.
Candidates will sit in a designated section together with others being baptized.
Baptisms are done Quarterly.  Please see the Calendar to see when the next date is scheduled.